Got a question?
Don't worry, the answer's probably below.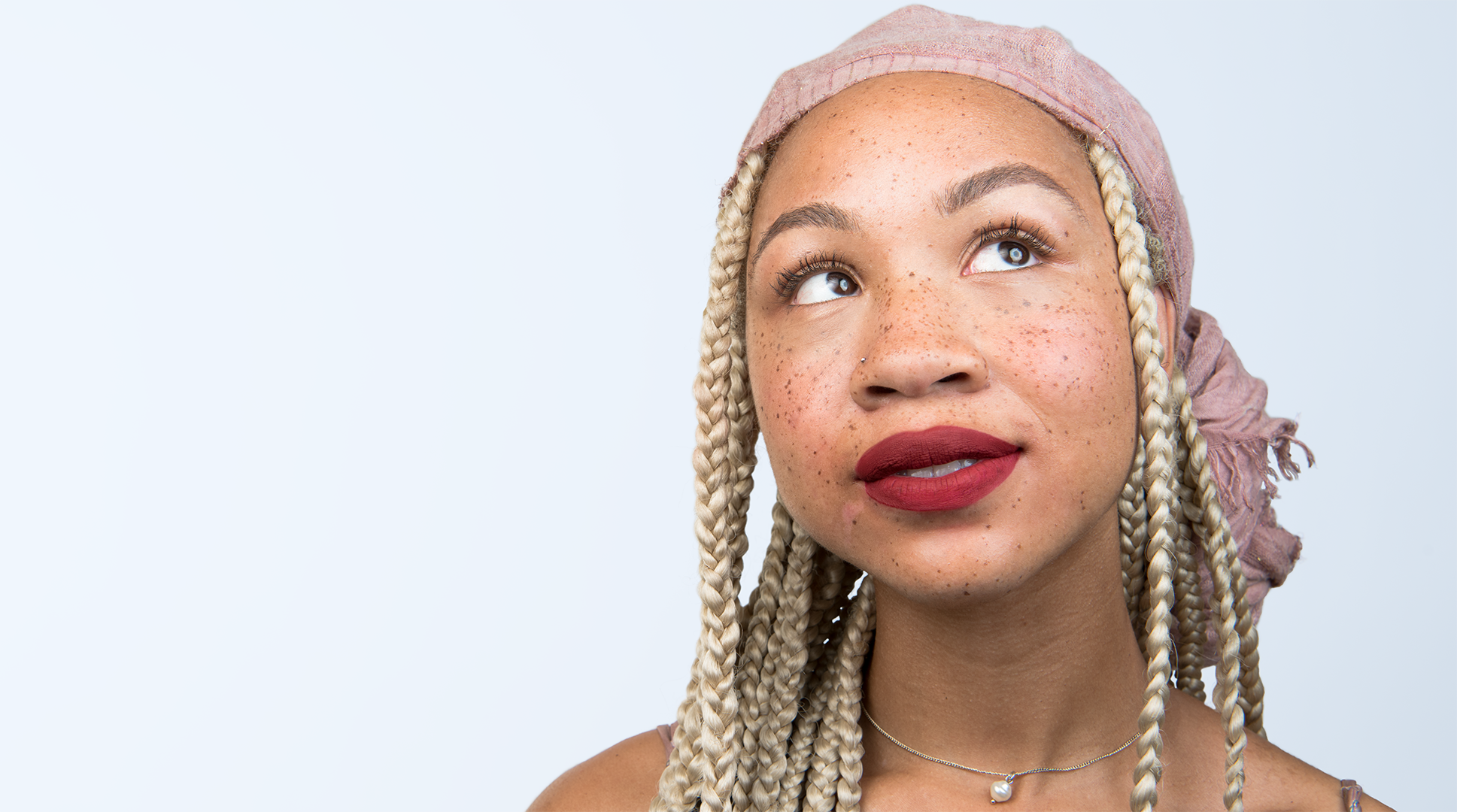 Shipping
Q

Where does Lipslut ship?

A

Lipslut currently ships domestically to all 50 states. You may experience longer delivery times when shipping to Hawaii, or Alaska. We're always working on bringing Lipslut to new places around the world, so tag @lipslut and let us know where's next!
Q

How does shipping work?

A

Order, process, ship.

Ordering takes a few seconds. Processing takes 1 to 2 business days (orders placed after 12pm PST will process the following business day). Once your order is packed up and ready to go, one of our carriers will take it from there! We'll send a shipment notification email with a tracking number when it's on its way!



Q

When will my order ship?

A

Our team needs 1-2 business days to pack and ship your order. Orders placed after 12pm PST on Friday — or over the weekend — will ship on Monday.
Q

How long will it take to ship to Alaska and Hawaii?

A

Since you're a bit further away, it might take a few extra days for your order to get to you. Usually about 11-15 business days.
Q

What happens if my tracking number isn't working?

A

Sorry about that! Sometimes, the carrier takes 1-2 business days to update your shipment status. If your tracking number isn't updating or working at all, you can always reach out to us via email at team@lipslut.com.
Q

How can I edit my shipping address?

A

If your order is shipped to an incorrect address, just send an email to team@lipslut.com and we'll handle the rest.
Product
Q

How can I find out more information about a product?

A

You can learn all about our products on their individual product pages. If you have any specific questions or concerns, you can always chat with us directly via email at team@lipslut.com.
Q

What skin types are Lipslut products suitable for?

A

Our products are appropriate for all skin types: they're hypoallergenic, non-irritating, and paraben free.
Q

What's in your matte liquid lipstick?

A

Matte liquid lipstick ingredients: Isododecane, Dimethicone, Microcrystalline Wax, Bentonite, Methyl Methacrylate Crosspolymer, Polymethylsilsesquioxane, Propylene Carbonate, Phenoxyethanol, Vitamin E, Coconut Oil, Jojoba Oil. May Contain: Titanium Dioxide, Red 28 Lake (CI 45410), Yellow 5 Lake, D&C Red No.6 (CI 15850), Iron Oxide Red, Iron Oxide Yellow, Iron Oxide Black.
Q

What's in your glitter gloss?

A

Glitter gloss ingredients: Polybutene, Microcrystalline Wax, Mineral Oil, Aerosil, Tridecyl Trimellitate, Caprylic/Capric Triglyceride. May Contain: Mica, Blue 1 Lake (CI 42090), Iron Oxide Red, Titanium Dioxide.
Q

Will my product melt/dry/freeze/expire/etc.?

A

If your lipstick is exposed to excessive heat or cold for short periods of time, it won't impact the product's efficacy. It may change the texture a bit though.

Our products don't have a formal expiration date, but we recommended that they be used within 6 months after opening for best quality. If you're like us, chances are they won't be around that long anyway ;)

If anything seems out of the ordinary, shoot us an email at team@lipslut.com!
Q

Do you test on animals?

A

No way! Who do you think we are?!
Q

What's in your lip gloss?

A

Lip gloss ingredients: Tridecyl Trimellitate, Polybutene, Silica, Pentaerythrityl Tetraisostearate, Diisostearyl Malate, Shea Butter, Vitamin E. May Contain: Red Iron Oxide, Titanium Dioxide, Yellow Iron Oxide, Black Iron Oxide, Mica.
Q

What's in your hand sanitizer?

A

Alcohol Denat., Water, Glycerin, Polyacrylic Acid, Aminomethyl Propanol.
Returns & Exchanges
Q

How do I place a return or exchange?

A

We're sorry you didn't love your Lipslut! Please reach out to team@lipslut.com with your order number and the products you'd like to return. We'll take care of the rest.
Q

Help! I can't find my return slip.

A

Don't worry—Lipslut packages don't include return slips. Just reach out to team@lipslut.com and we'll help you place your return.
Q

What's your return policy?

A

If you're unsatisfied with your purchase, contact us within 30 days of receiving your order to let us know. You'll need your order number to place a return. You will be refunded in full to your original form of payment. Please note, your original shipping charges may not be refunded. Email us at team@lipslut.com and we'll help you with the process!
Q

How long does it take to process a return?

A

Credit card refunds usually take 5-10 business days to appear on your statement.
Q

What should I do if I receive the wrong product?

A

If you received a product different from the one that you ordered, sorry about that! Sometimes life happens! Please contact us at team@lipslut.com and we'll be sure to get you exactly what you ordered.
Billing
Q

When will my credit card be charged?

A

Your credit card will be charged as soon as your order is accepted and processed.
Q

Can I remove a saved payment method?

A

Of course! You can make this change on your account page. If you need help, email us at team@lipslut.com.
Q

What forms of payment do you accept?

A

We accept Visa, MasterCard, American Express, JCB, Discover, and Diners Club credit cards or debit cards. Unfortunately, we cannot accept checks or money orders.
Q

What can I do if my payment is declined?

A

Oh no! Here are a few things to check if your payment didn't go through: Make sure your card's billing details (such as the security code, and billing address) match what you've entered into our system.
Q

Is your card expired?

A

Your card issuer may have declined your payment. They don't tell us the reason for this, so it's best to check with them before trying your card again. If none of these apply, please contact us at team@lipslut.com. We're happy to help!
Lipslut FAQ
Q

When is the next product launching?

A

You tell us! Comment on our social, or email us at team@lipslut.com your ideas of what's next.

New drops inspired by you are always in the works—sign up with your email address to keep in the loop.
Q

How do our donations work?

A

Several of our products help raise money for charity. When adding one of these items to your cart you'll be asked to vote for a related organization. At the end of our fundraiser, we'll tally up the votes and make donations accordingly.
Q

How can I talk to a real person?

A

We're here for you! If you have any questions, concerns, or need to know which colors will make you look like a bad bitch (all of them), you can reach us at team@lipslut.com.
Orders
Q

How can I update my order?

A

Please email us at team@lipsut.com as soon as possible if you would like to cancel or change your order. Our fulfillment center works quickly, but we'll do our best to process your request.
Q

How can I check the status of my order?

A

You can view order status on your account page. You can see all the orders you've placed, as well as whether or not they've shipped yet!
Q

Can I use multiple promo codes at checkout?

A

One at a time, please! If you've found two valid Lipslut promo codes, please choose the one you want to use.
Q

How do pre-orders work?

A

Sometimes we offer special pre-orders several weeks before our products are ready to ship. This way you can reserve product early, before things sell out. Pre-order time tables vary, but we always outline the details on our product pages when it's relevant. We also always send out updates via email and social media!




Of course, if anything pops up feel free to email team@lipslut.com. We appreciate your patience!